At Palace Cleaning our mission is to give our customers a commitment to provide a cost-effective cleaning service which delivers a sparkling clean environment for every surface, building or outdoor area that we service. Palace Cleaning is focused on growth and commits to continual improvement of product and service quality.  We want to create a cleaner, safer world together.  We believe in and value our diverse staff and commit to providing ongoing training to ensure a first class workforce.
Our fantastic team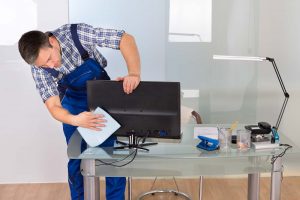 Our experienced supervisors work alongside all new employees on site to ensure they are fully competent and responsible for their designated areas. Our highly skilled supervisors ensure the correct cleaning products and techniques are used for each surface.
All employees are made aware of any OHS issues relating to each particular site and the requirement for full compliance to OHS codes.
When joining Palace Cleaning Services
All staff are fully inducted and offered all aspects of training relating to the cleaning industry. Quality Control and Occupational Health and Safety are our primary focus for monitoring, assessing and training our staff. By having Quality Assurance and Occupational Health and Safety policies as our performance indicators to assess against, we are able to support staff and attend to all their needs